Make the most of Xero with the best cash flow forecasting and management apps.
A peak inside:
What is a Cash Flow Forecast?
A cash flow forecast predicts future inflows and outflows of cash. Predicting expected cash helps businesses, identify any potential cash shortages, and make informed business decisions.
By forecasting cash flow, businesses can ensure they have the funds to meet their current obligations (bills, wages, loans, ect.) and take advantage of growth opportunities.
For more read our starters guide to cash flow forecasting.
Xero's Built in Cash Flow Forecast Tool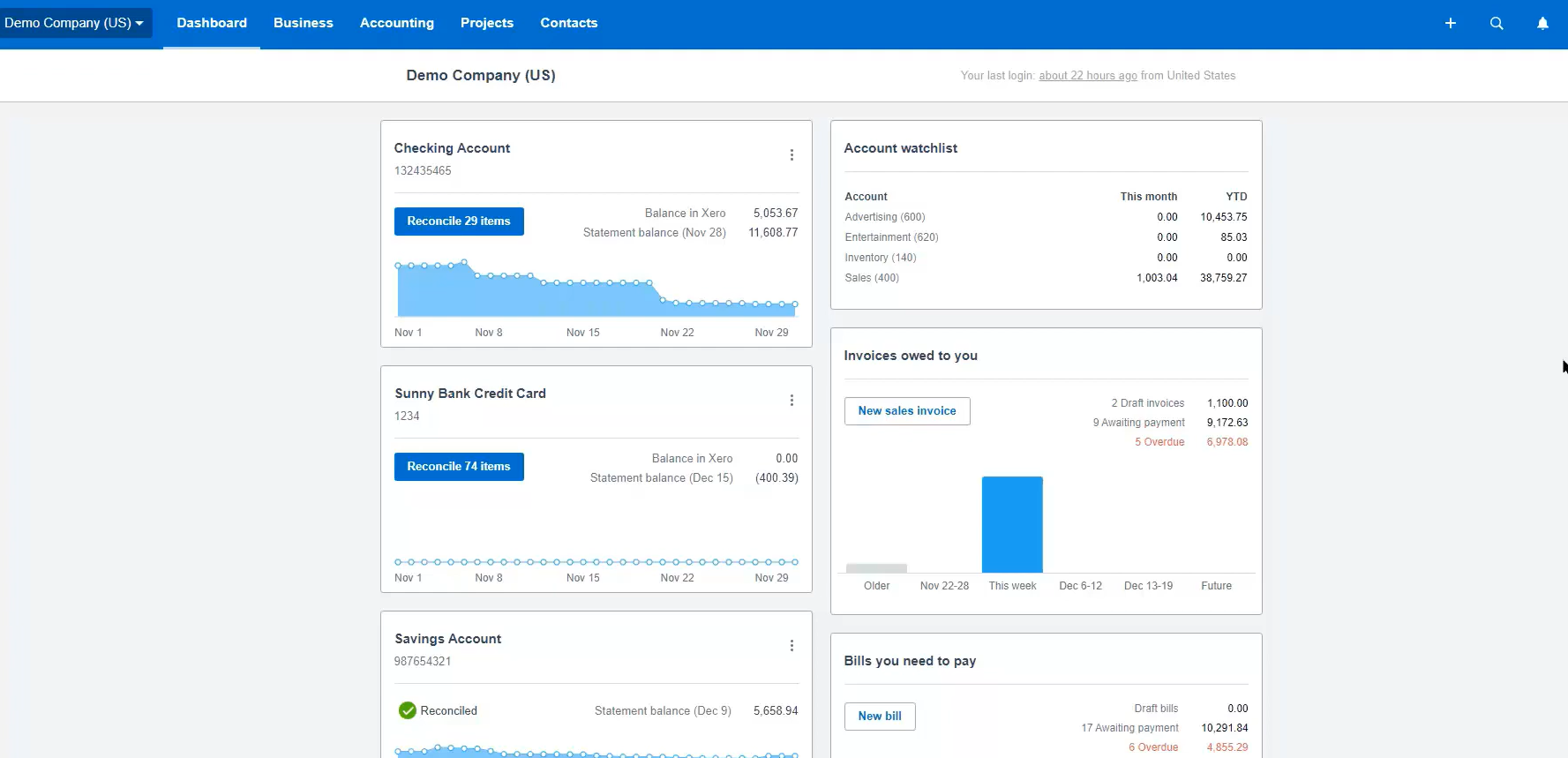 Did you know Xero has a built in cash flow tool free for users?
In fact we even wrote a guide for getting the most out of it. While Xero's cash flow tool is included with your subscription, it does have a number of drawbacks and limitations.
Read our guide for a full look at the tool, but at a high level it:
Provides 1 week (7 day) and a 1 month (30 day) forecasting of your cash balance

Allows you to see upcoming bills

Allows you to see upcoming invoices
While it can be useful, the Xero's built in tool puts the 'short' in short-term, and leaves businesses and advisors wanting more.
Enter Helm.
Helm Quick & Simple Cash Flow Forecasting
Helm provides quick and simple forecasting and cash management for Xero users.
Automate your forecasting
Helm automatically syncs with your data in Xero to generate 1 month, 3 month, 6 month and 1 year cash flow forecasts in minutes. That means no more switching form tab to tab and hunting information just to spend hours in a spreadsheet.
All you have to do is sign into to your Xero account, and watch the magic happen! Of course you still have full control over your forecast, and can customize, edit and plan as much as you like!
Connect your Xero data to Import Invoices and Bills
Helm doesn't just show your cash balance, you can also see all you connected bank accounts, invoices and bills. You can also manual add sources of cash to test, like loans, and manage accounts receivable and payable letting you take full control of the cash management process in minutes.
You can even pay bills directly from Helm, thanks to Veem!
Numbers you can trust
Helm syncs directly with Xero eliminating any chance of human error. Plus any changes in Helm won't affect your data in Xero, so you can plan and test every scenario without worry.
Get clear visibility of the future
With clear visualizations and a drag-and-drop interface, forgot second guessing. Whether you prefer to see where your at visually, or dive deep into the numbers, Helm provides you with the information you need in seconds.
Scenario planning for every 'what-if'
Looking for answers to questions like:
When can we afford to hire a new employee?

How will inflation affect our costs this year?

What would life look like if we take on this new project?

Could we afford to replace our equipment in 6 months?

What happens if sales continue like this?
Create and compare side-by-side unlimited scenarios in Helm, so you know your making the best decision.
Unlimited Users
Add as many users as you want, and keep all your stakeholders informed.
Financial Metric Dashboard
See your cash health at a glance with our KPI dashboard, helping you quickly see where your at and where your going.
Software Tools For Xero Users
Check out more resources to help you make the most of your tech stack: