What is a controller anyway? In this article, we'll break down the key differences between bookkeepers, controllers, and CFOs and compare their responsibilities. Plus take a look at average salaries, and when businesses should hire each.
A peak inside:
What Does a Bookkeeper Do?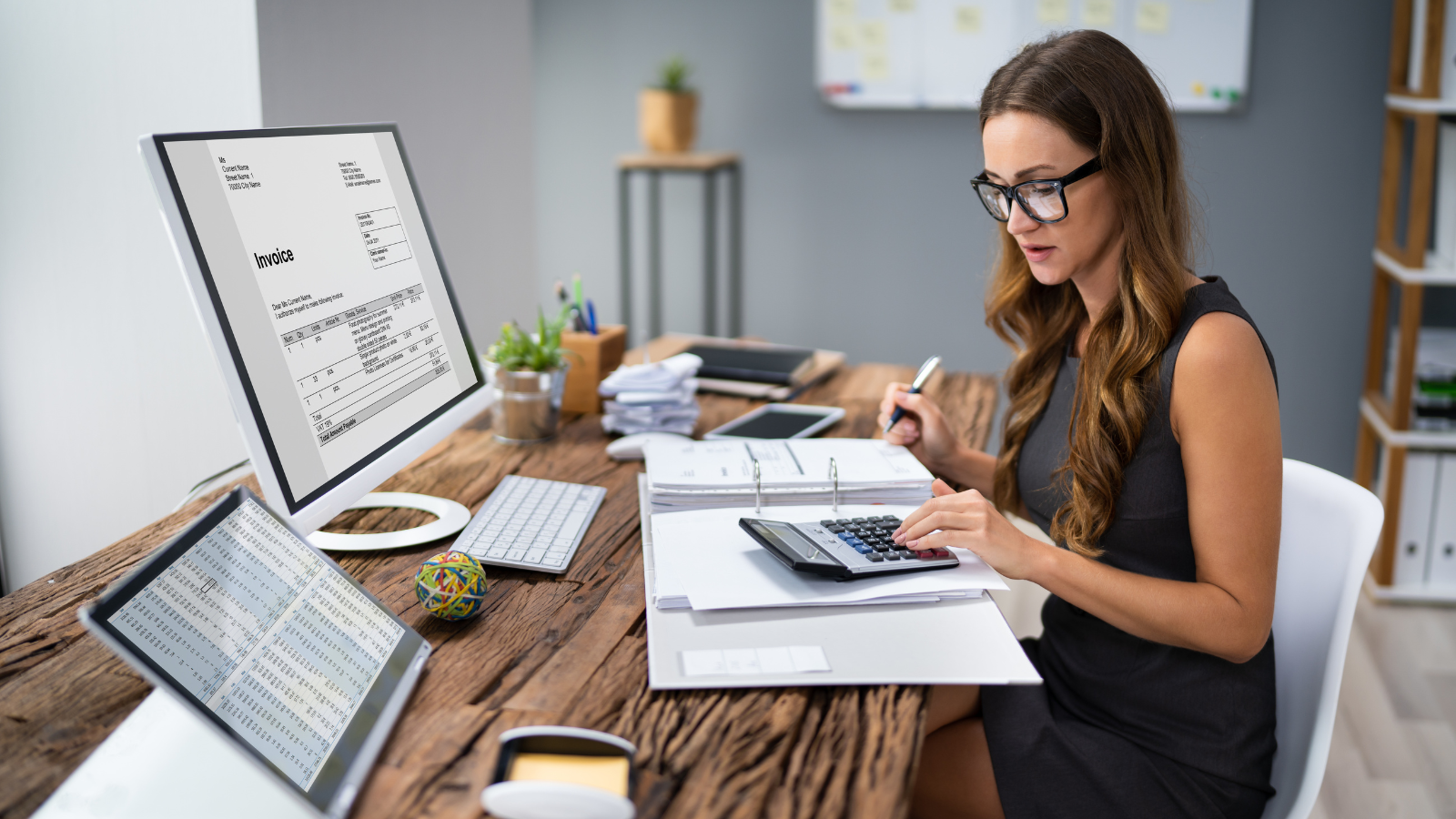 While bookkeeping may be a fundamental piece of running a business, ask any bookkeeper and they'll tell you its far from simple.
Bookkeepers are responsible for recording and maintaining a organization's financial transactions. They also ensure that the financial records are up-to-date and accurate.
As bookkeepers provide the foundation of financial accounting, they are found in small businesses, through midsized companies, all the way through to large organizations. They can be hired in-house or externally.
Typical responsibilities of a bookkeeper:
Post Transactions/data entry

Monthly Bank Reconciliation

Maintain accurate records of financial transactions

Basic Accounts Payable (AP) management (paying bills on time, entering transactions).

Basic Accounts Receivable (AR) management (sending invoices, entering transactions)

Create basic financial statements like an Income Statement

Maintain the General Ledger
What Does a Controller Do?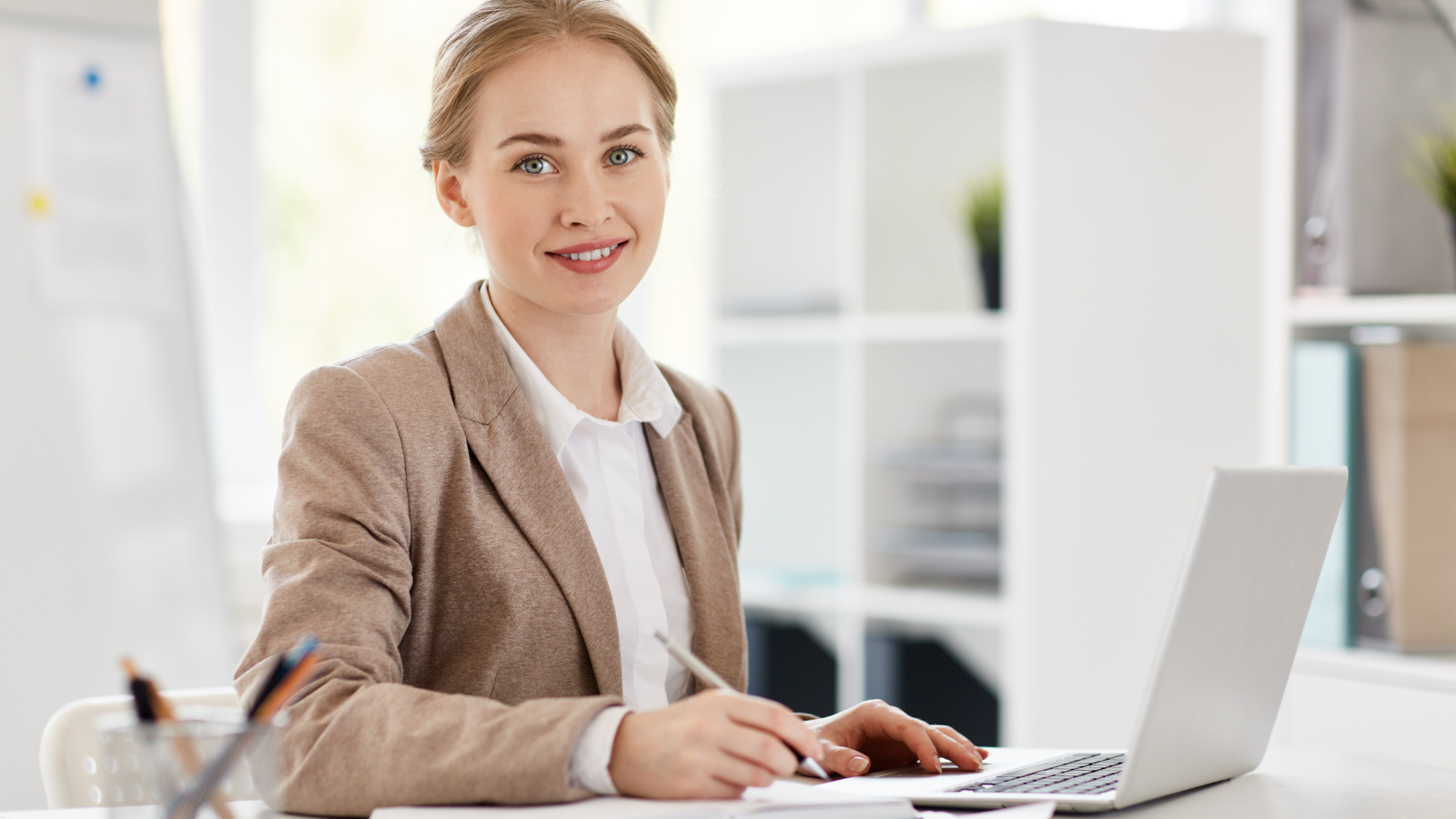 Where bookkeepers provide a solid foundation, controllers look to build on, and leverage accounting data for managerial insights.
A controller is responsible for overseeing the financial operations of an organization. They may work independently, or in a team leading bookkeepers and accountants, depending on the size of the team. Some controllers perform the duties of a bookkeeper, while others work with bookkeepers.
Controllers are typically found in businesses with greater than $1-5 million or greater in revenue, as businesses smaller than this typically lack the complexity to necessitate a controller or the resources to pay for one.
They can be hired in-house or externally where they can take on a number of different titles including: outsourced controller/part-time controller/virtual controller/fractional CFO.
Typical responsibilities of a controller:
Perform bookkeeping duties, or oversee the bookkeeping process

Create and managing budgets

Create custom daily, weekly or monthly financial reports

Select/maintain financial software

Cash flow management and cash flow forecasting

Analyze financial data to support financial and operational progress
If your a bookkeeper, you may find your already performing a lot of the responsibilities of a controller for your clients. Learn how you can transition your services, and take our Controller Readiness Quiz to see how just how close you are to becoming a controller.
What Does a Chief financial officer (CFO) Do?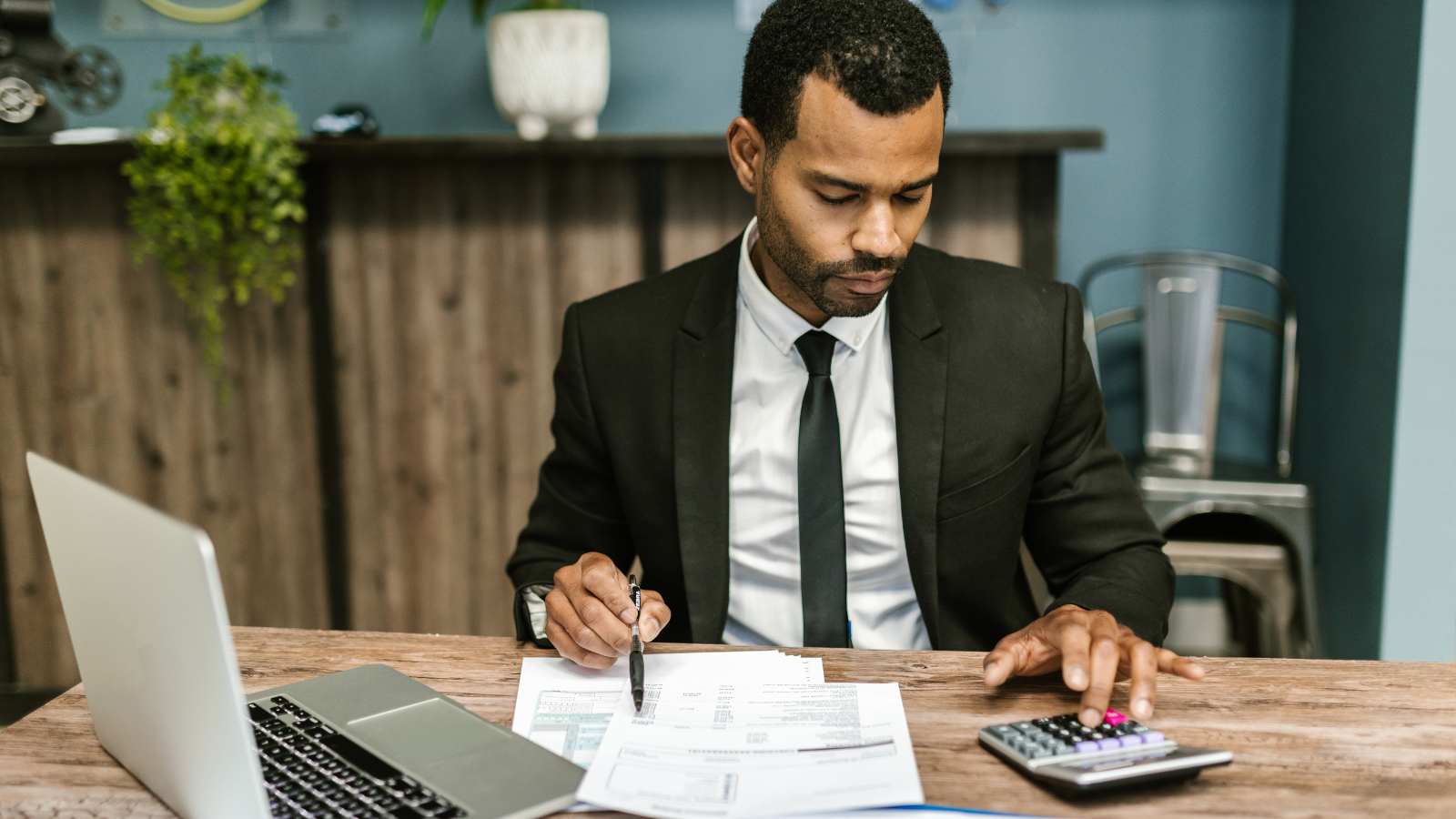 In large organizations, a CFO (Chief Financial Officer) is the top financial executive. They're responsible for overseeing all financial aspects of a business. Their focus is typically on overall financial management and long-term financial health and strategy.
CFOs typically report directly to the CEO, or business owner, and the board of directors.
CFOs are always found in larger companies, but can also be found in 'larger' small business and medium-sized businesses. They can be hired in-house (typically impossible for smaller businesses) or externally.
Typical responsibilities of a CFO:
Develop financial strategies

Manage budgets

Prepare financial reports for investors and stakeholders

Supervise financial operations

Ensure compliance with financial regulations

Financial reporting and analysis

Play a key role in securing funding and investor relations
Bookkeeper vs Controller Vs CFO Understanding the Differences
While it may oversimplify the differences, it can be helpful to think of the differences with these 3 statements:
Bookkeepers are transactional in nature.

Controllers are managerial in nature

CFOs are strategic in nature.
Bookkeepers focus on data entry and maintaining the accuracy of transactions and accounting records. Their focus is typically on daily and monthly transactions. Hire a bookkeeper when your looking to make sure the fundamentals of your business' accounting functions are in order.
Controllers focus on using accounting data to generate reports and make suggestions based of their analysis. Their focus is typically on a monthly or yearly basis. Hire controller services when your looking to improve your budgeting and cash flow, and when you find yourself asking questions like:
"How much cash should we keep on hand?"
"When can we afford to hire a new staff member?"
"Can we delay payment of this invoice until next month?"
CFO's are focused on financial strategy and long term planning. Compared to controllers, they tend to focus on a longer time horizon, often looking to develop 5 year, or longer financial plan and strategy. Hire a CFO when you're looking to develop your long-term financial strategy.
The Cost of Hiring Your Own Financial Management Team
If your a small business owner, hiring your own in-house accounting department can be daunting from a managerial and financial perspective.
Looking at average salaries for bookkeepers, controllers, and CFOs, we can start to see why.
According to Indeed, average salaries for these positions in the US in 2023 are:
Average bookkeeper salary in 2023: $42,608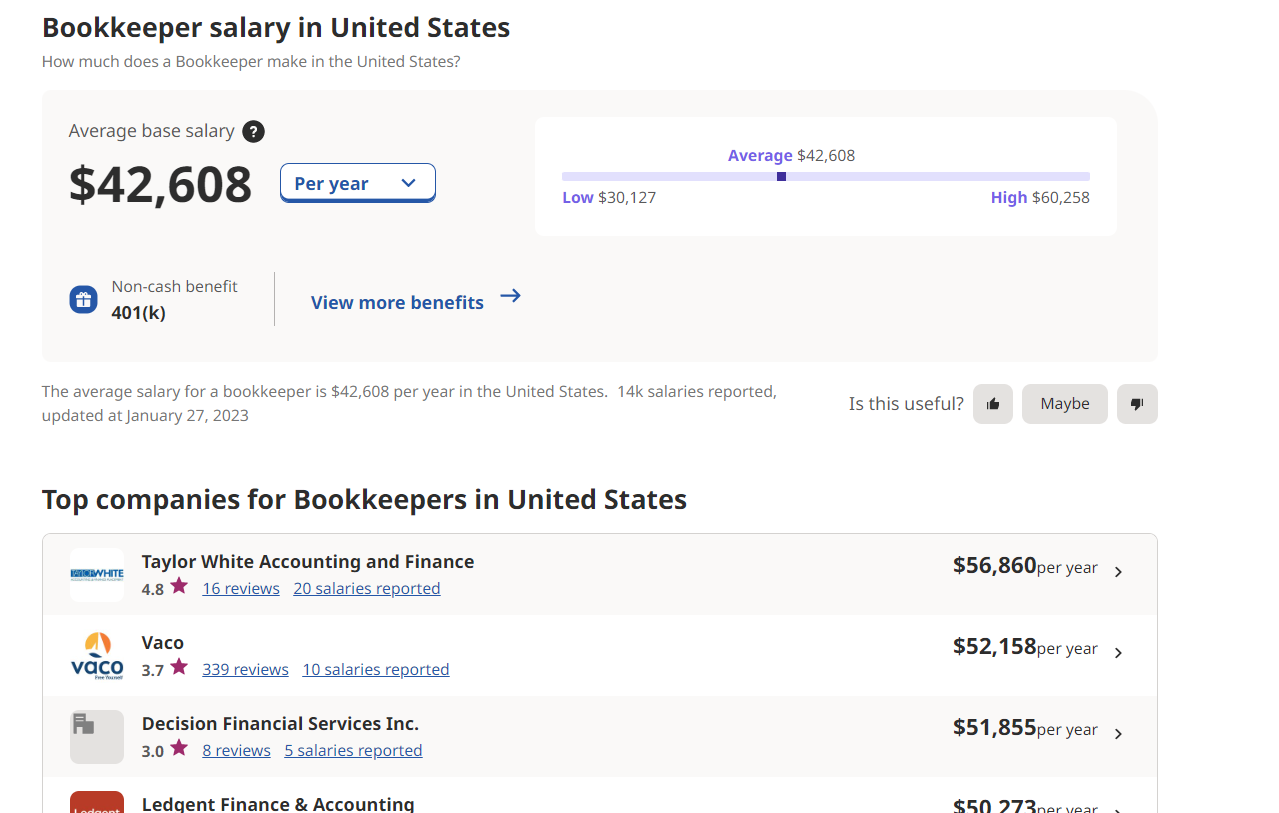 Average controller salary in 2023: $104,696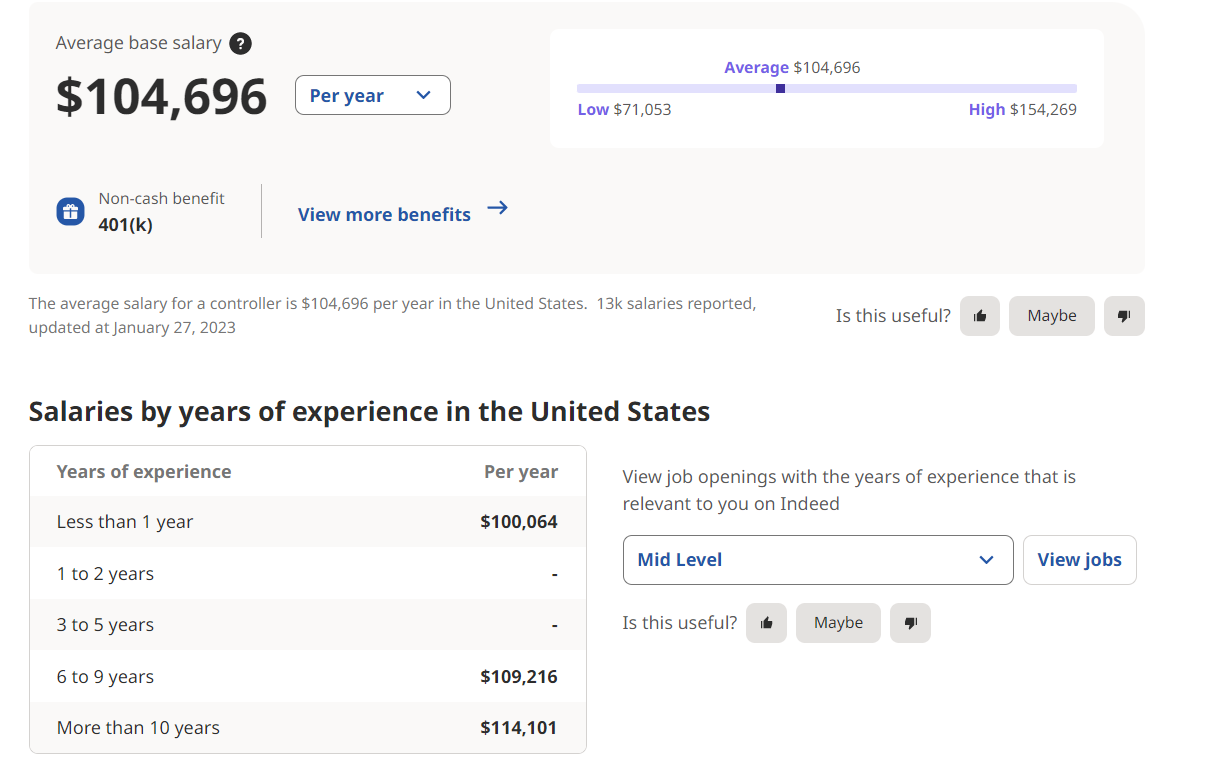 Average CFO Salary in 2023: $145,095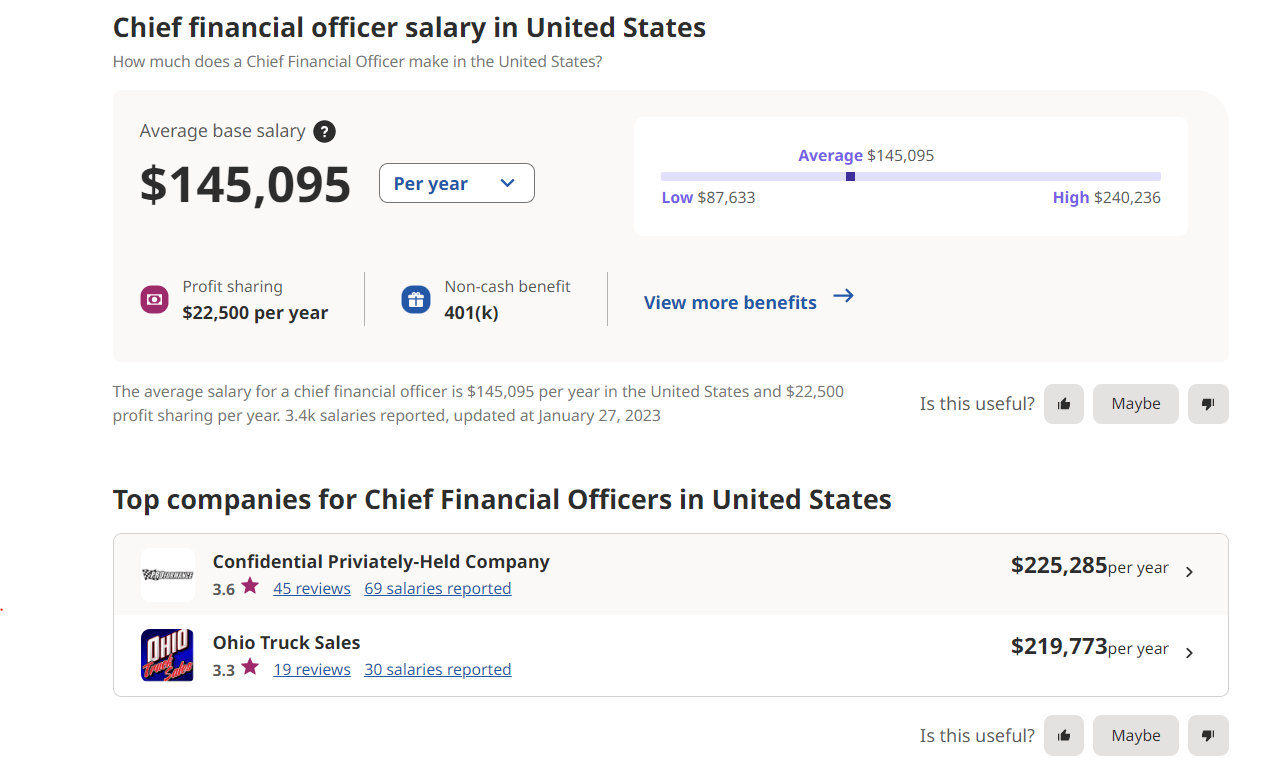 For many small business, hiring even a full time bookkeeper can seem impossible at first. That's why many businesses take advantage of part-time or external/outsourced financial help.
Outsourcing Your Financial Management Functions
Hiring an external part-time team can be a great option for business owners who don't have the option to hire their own team, or when their operations aren't large enough to justify a full time employee(s).
Bookkeepers typically charge around $20-25/hour for their services, while controller services cost around $2000-3500/month.
Using the average salaries we saw above, if you were to hire a full time bookkeeper and controller your looking at an average cost of around $15,000 a month, not including any benefits. With an external team you could bring that down to a few thousand a month.
These professionals also bring with them years of accounting, and potentially industry and business knowledge & experience.
If you'd like to see how Helm can help your clients or business you can learn more about or cash flow forecasting and management solutions here.
Until next time!